MORE time to cultivate friendships.
MORE time to be in God's Word.
MORE time to pursue passions.
When I polled my audience asking what they wanted most from their lives, these were their answers.
And I get it! That's what I want too.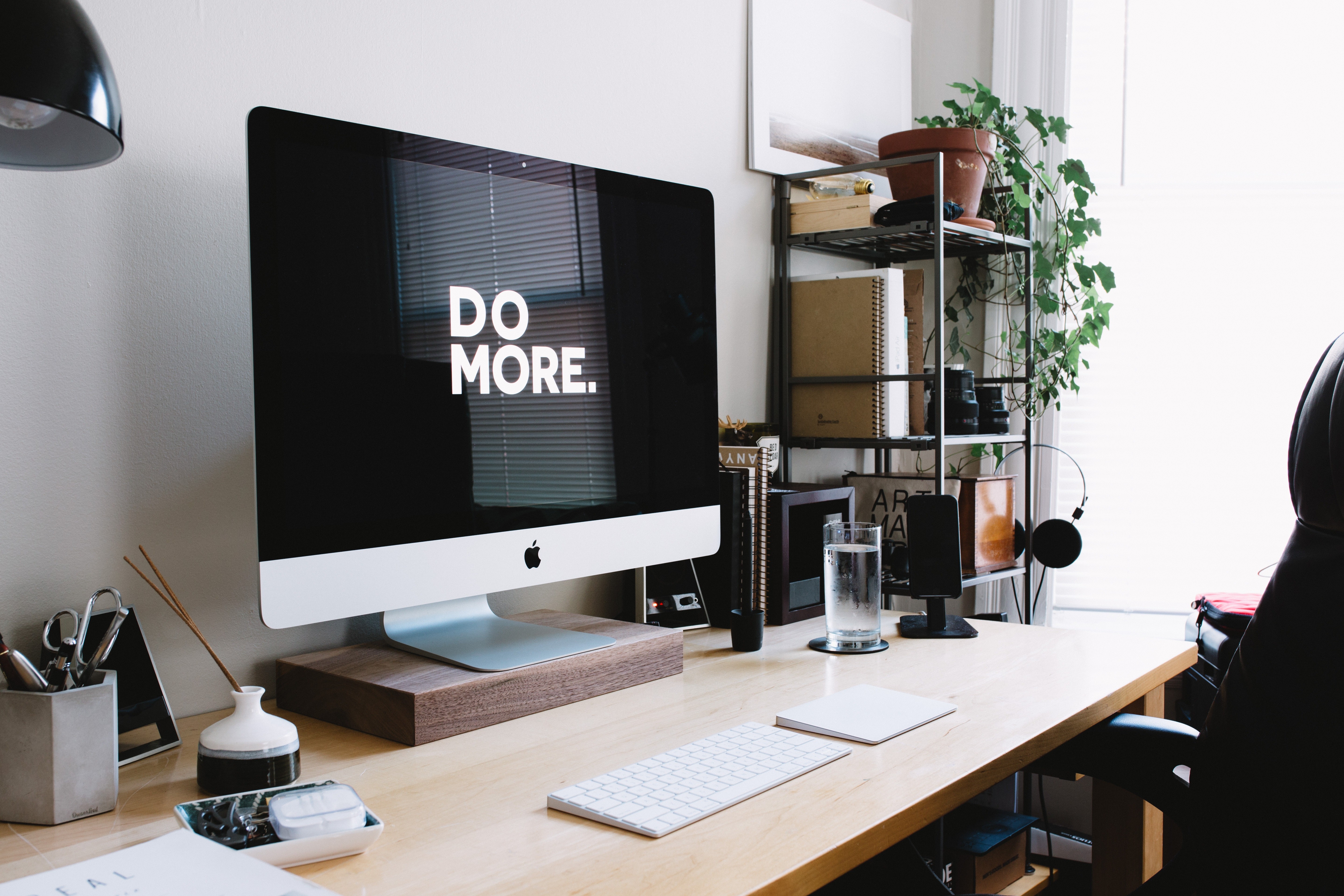 Too many productivity books and courses center on simply doing MORE. My course teaches you how to do LESS - but do it intentionally.
The Driven Women Productivity Course is a grace-based, biblical approach to time management.
Who is the course for?
Any woman who feels like her lack of time management, self-control, or motivation is keeping her from accomplishing God's will for her life, career, marriage, or motherhood. If you want to have more time for the things and people that really matter, this course is for you.
Who is the course NOT for?
Anyone who doesn't like a distinctly Christian approach to productivity and time management. I believe all of life is founded on the truth of God's word, and the Word of God is the basis for all the principles I teach in the Driven Women Productivity Course.
---
Course Curriculum: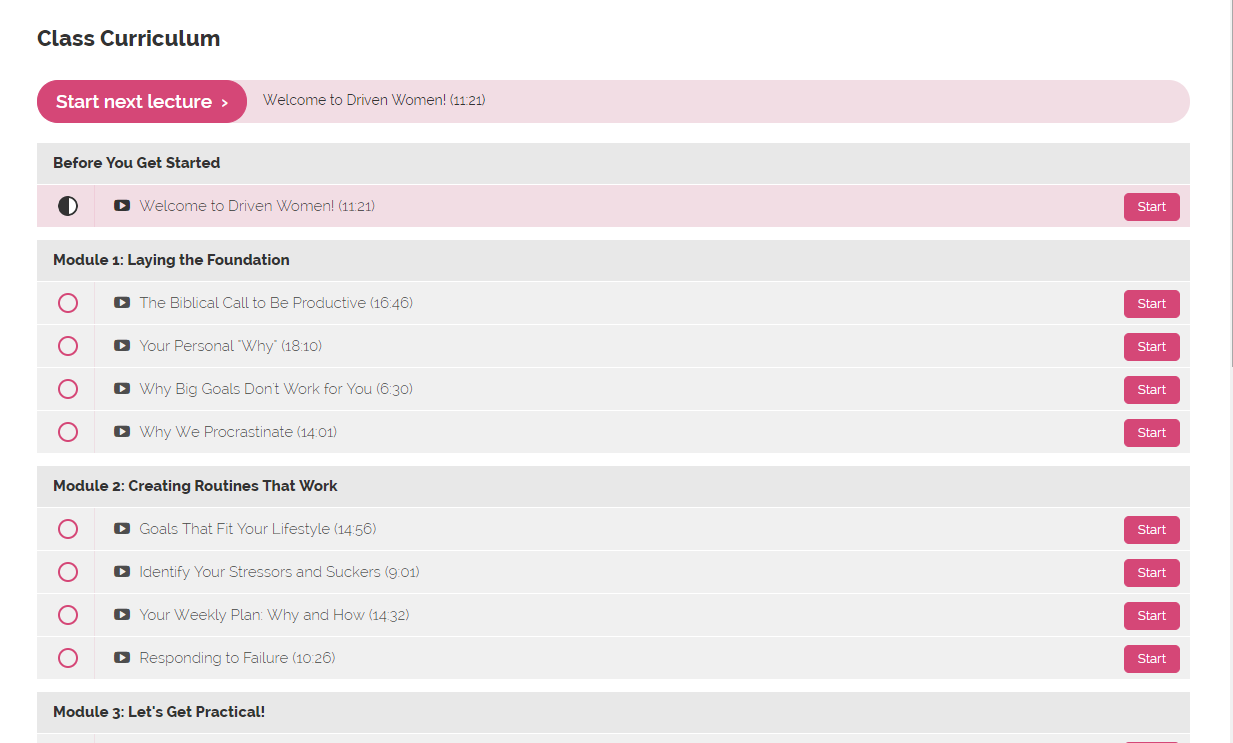 Four Modules:
Laying the Foundation
Creating Routines That Work
Practical Steps to Productivity
Troubleshooting Common Productivity Struggles
Twenty five lectures, including topics like:

Why Big Goals Don't Work for You
Creating an Awesome Morning Routine
Hacks for College Students
Productivity for New Moms
How to Make a Weekly Plan
Habits and Realistic Expectations
How to Motivate Yourself to Healthy Choices
What to do with an Inconsistent Work Schedule
And many more!
Each lecture contains practical tips and assignments you can implement right away.
I am so excited to welcome you as a student!

Preview the curriculum below!